Produits de

Fats Domino

? - CDs, Vinyl LPs, DVD und mehr
Fats Domino Obituaire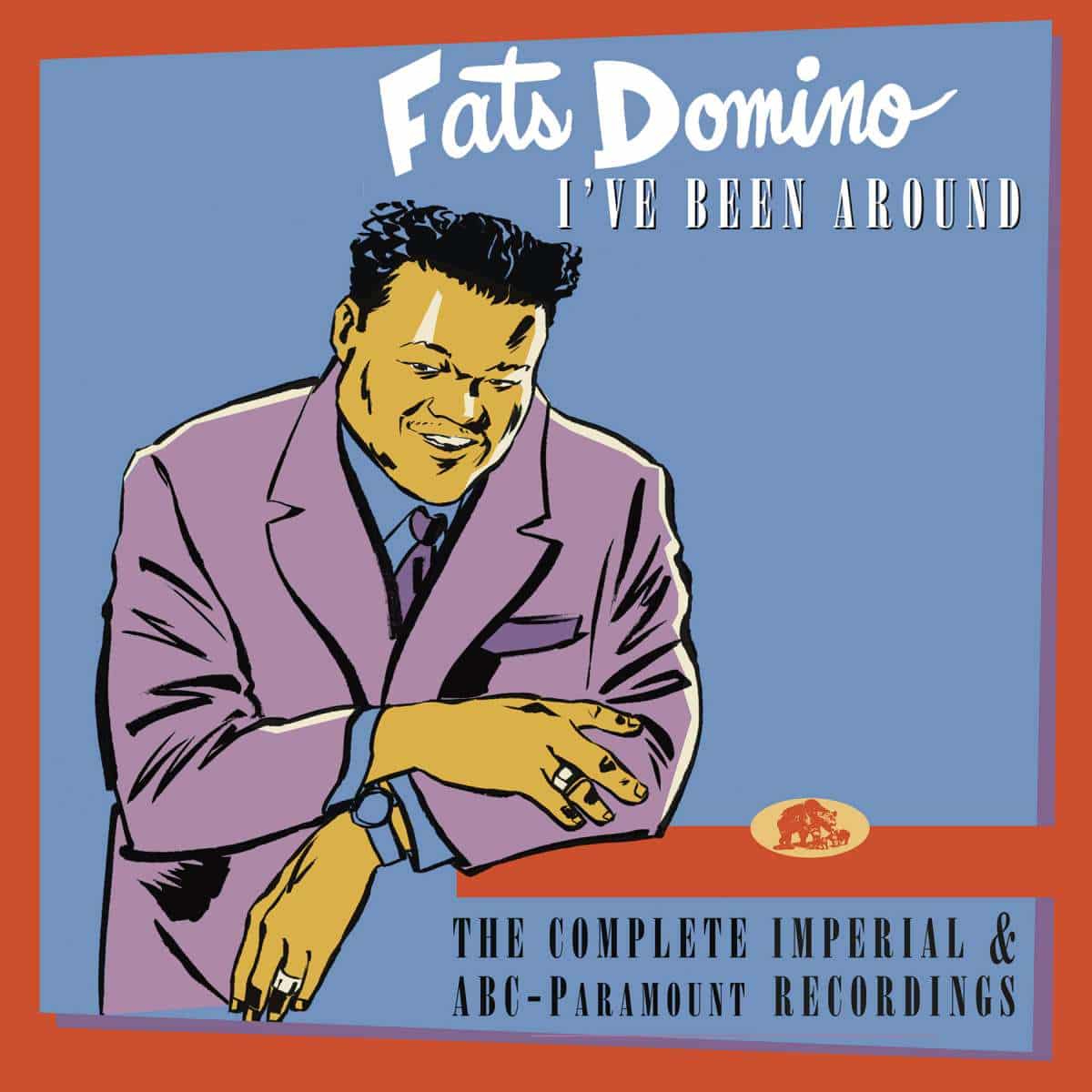 Comme le grand Louis Armstrong avant lui, Fats Domino était un parfait ambassadeur de la musique de la Nouvelle-Orléans.
Même au plus fort de l'explosion du rock and roll du milieu des années 50, quand Elvis et Chuck Berry faisaient peur aux parents avec leurs rythmes primaires et leurs singeries scéniques suggestives, Fats était une présence chérubine lorsqu'il était assis derrière un piano avec un doux sourire sur son visage et une grosse section de cuivres à ses côtés. Avec Dave Bartholomew comme co-scénariste et producteur, Domino a déclenché une incroyable série de succès sur Imperial Records qui étaient irrésistibles pour les adolescents et leurs parents. Fats a toujours fait la fierté de Crescent City.
Domino, qui est mort à l'âge de 89 ans dans sa maison bien-aimée à Harvey, Jefferson Parrish à New Orleans, Louisiane, dans la nuit du 24 octobre 2017, était malade ces dernières années après avoir survécu à la colère de l'ouragan Katrina en 2005 (il a dû être sauvé de sa maison du neuvième quartier, qui était complètement dévastée). Mais avant ses problèmes de santé, Fats n'a jamais cessé de se balancer comme en 1957, toujours devant un groupe de rollicking imbibé de rythmes de seconde ligne et de coups de cornes. Domino n'a jamais eu l'impression qu'il ne faisait que des mouvements ; chaque fois qu'il se lançait dans son décor rauque When The Saints Go Marching In, c'était le temps du Mardi Gras instantané.
Antoine Domino
Né le 26 février 1928 dans le Big Easy, Antoine Domino, Jr. était un garçon timide d'origine créole qui parlait français avant d'apprendre l'anglais. Influencé par les spécialistes du piano boogie Albert Ammons (dont le Swanee River Boogie est devenu l'un des joyaux de Domino), Meade Lux Lewis et Amos Milburn, Fats a reçu son surnom du bassiste Billy Diamond, avec lequel il a joué au Hideaway Club à partir de 1946. Domino se faisait un nom en 49, lorsqu'il rencontra Bartholomew, qui amena Lew Chudd, le propriétaire impérial, au Hideaway pour voir le nouveau venu prometteur. Le résultat final a été un contrat d'enregistrement qui a permis à l'étiquette et à Domino de réaliser d'immenses profits pendant plus d'une décennie.
The Fat Man, une adaptation épurée du Junker Blues du champion Jack Dupree, a été le premier album de Domino à l'Impériale et a raté de peu le sommet du hit-parade R&B au début des années 1950. Fats a atteint le statut de vedette du R&B bien avant que le rock and roll n'élève sa tête impudente, marquant des succès majeurs avec Every Night About This Time (1950), Goin' Home, Going To The River (1952), et Please Don't Leave Me and Something's Wrong (1953). Tout a changé quand Domino a sorti le rocker Ain't It Ain't It A Shame en 1955.
Typiquement une collaboration Domino/Bartholomew, il n'a pas seulement rythmé les charts R&B mais est devenu Top Ten pop malgré une reprise de Pat Boone. Le rock and roll explosait partout, et Fats était l'un des premiers véritables héros de la musique turbulente. Bien sûr, le fait d'avoir un groupe de crack à sa demande chaque fois qu'il s'aventurait dans le studio de Cosimo Matassa dans le quartier français n'a pas fait mal. Herbert Hardesty, qui a joué pendant des décennies au sein du groupe Domino, s'est taillé la part du lion des solos de saxophone sur les succès de Domino, le studio Lee Allen s'occupant du reste.
Domino était une superstar du rock and roll.
Pendant le reste de la décennie, Domino a été une superstar du rock and roll, grâce à des blockbusters comme I'm In Love Again, When My Dreamboat Comes Home, Blueberry Hill (son meilleur vendeur de tous) et Blue Monday en 1956, I'm Walkin' the next year, Whole Lotta Loving in'58, I'm Ready, I'm Ready, I Want To Walk You Home, and Be My Guest in'59, and the plaintive Walking To New Orleans and My Girl Josephine at the beginning of the new decade. Domino a été invité de façon mémorable dans les films rock et roll'The Girl Can't Help It','Jamboree' et'The Big Beat', d'innombrables emballages en tête d'affiche montrent que la grange a transformé les États-Unis. et a aidé à abattre les barrières de ségrégation, a joué dans les émissions de télévision de réseau, et est resté singulièrement exempt de scandale, comme il l'a fidèlement fait dans son immense famille quand il n'était pas sur la route.
Après un incroyable passage sur Imperial (tous ses masters pour le label sont disponibles sur le coffret de huit CD de Bear Family'Out of New Orleans'), Domino est passé au label ABC-Paramount en 1963. Mais à ce moment-là, les années de gloire du rock and roll de la Nouvelle-Orléans ont été longues dans les livres d'histoire. Domino a fait plus de plateaux pour Mercury et Reprise, enregistrant souvent loin de sa base d'origine, et a fait des tournées à travers le circuit des anciens qui l'a accueilli à bras ouverts. Finalement, Domino a décidé de se retirer de la route, limitant ses performances à des lieux proches de chez lui.
La Nouvelle-Orléans était remplie de grands interprètes pendant les années 50, mais il n'y avait qu'un seul Fat Man. Monumentalement influent pour une ou deux générations de musiciens de Louisiane (en particulier les pionniers du mouvement pop marécageux), il était la définition même du rock and roll de la Nouvelle-Orléans - comme en témoignent tous les disques d'or qui ornent son mur pendant la période pré-Katrina.
Bill Dahl --Bill Dahl
Fats Domino Fats Domino - Fats Rocks
Read more at: https://www.bear-family.fr/domino-fats-fats-domino-fats-rocks.html
Copyright © Bear Family Records
Copyright © Bear Family Records® Tous droits réservés. Aucune partie de cette publication ne peut être réimprimée ou reproduite sous quelque forme ou par quelque moyen que ce soit, y compris l'incorporation dans des bases de données électroniques et la reproduction sur des supports de données, en allemand ou dans toute autre langue, sans l'autorisation écrite préalable de Bear Family Records® GmbH.